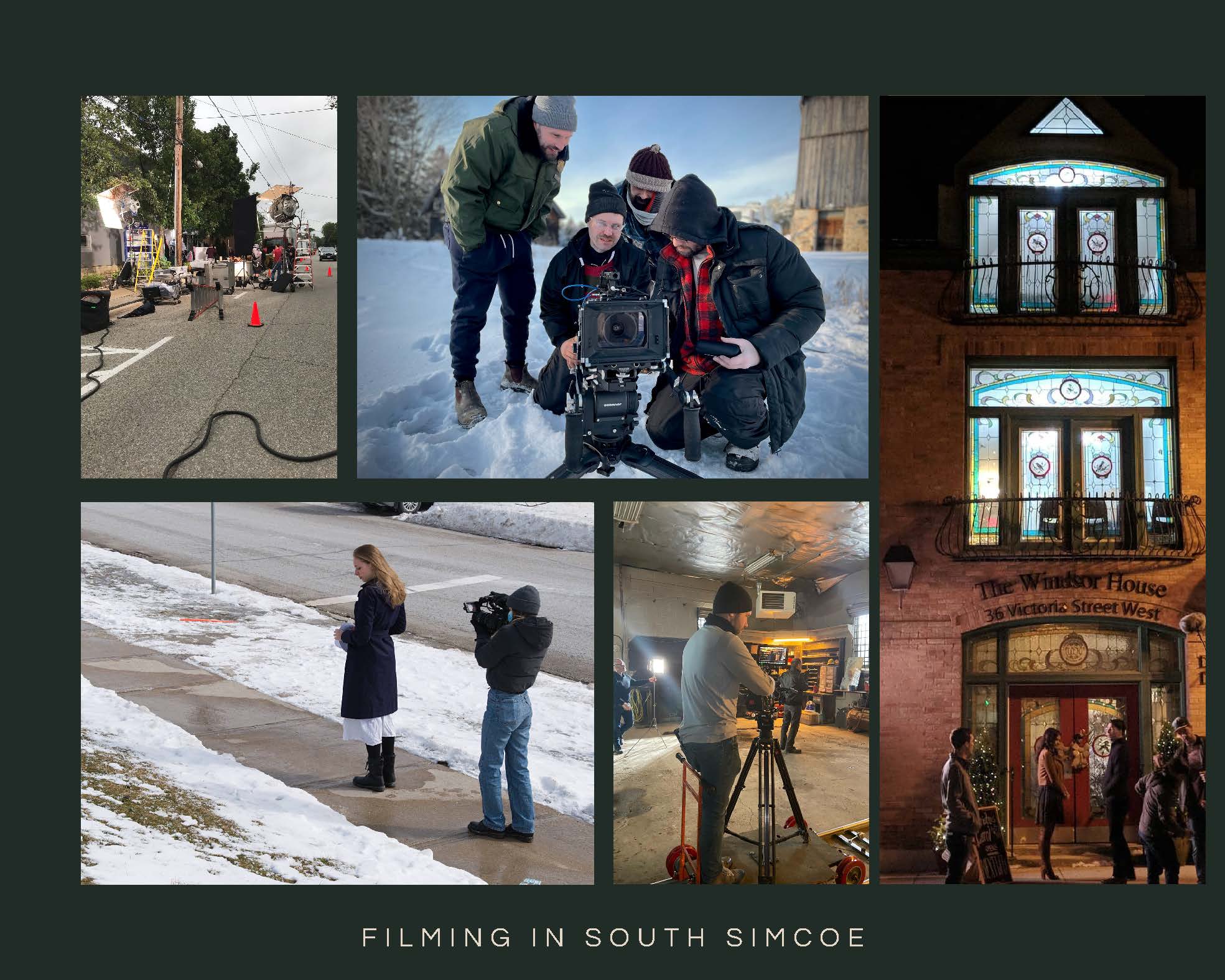 The Film Liaison at Nottawasaga Futures is committed to assisting you in all aspects of your film project. We can help you find what you need to complete your production, from scouting the perfect location to connecting to local businesses for services and goods. Since 2001, our office has been the liaison between local host communities, residents, and production companies to ensure a positive experience for all involved while filming in any of our partner municipalities, being the Township of Adjala-Tosorontio, Town of Bradford West Gwillimbury, Township of Essa, Town of Innisfil, and the Town of New Tecumseth.
Ontario offers competitive tax credits and programs to support film and television production, which play an important role in increasing economic activity and job creation in the province.
Ontario Creates 2021 Quick Facts:
Ontario's film and TV industry contributed a record-breaking $2.88 billion to Ontario's economy in 2021, creating 48,135 high-value full-time equivalent direct and spin-off jobs for Ontarians.

A portion of the 2021 increase can be attributed to COVID-19 recovery following the brief industry shut down in 2020. The rest of the increase represents new growth in production and is a testament to Ontario's robust health and safety protocols, impressive suite of financial incentives, ongoing studio space expansion, diverse talent pool, and an unmatched range of film-friendly locations.

Domestic film and television production held strong in 2021, contributing $965 million after a lull in 2020.

Domestic television series production was particularly robust in 2021, with 115 productions contributing over $707 million in expenditures.

Foreign production remained strong in 2021, led by a strong television industry. Total expenditures in 2021 reached over $1.9 billion.

Live action production increased in 2021 accounting for 361 of the total 394 productions.
Film and television production inquiries and applications for any municipality in South Simcoe should be forwarded to:

Film Liaison
Nottawasaga Futures
P.O. Box 184
Alliston, ON L9R 1V5
Phone: (705) 435-1540
Fax: (705) 435-6907
email: ced@nottawasaga.com
For more about film opportunities in South Simcoe choose one of the following: